Say it ain't so!
As many of you avid readers on the Hilltop may have noticed, Georgetown's New York Times Academic Pass subscription has recently expired. As of now, when you try to login to get your daily dose of what's happening in the world, you're redirected to a page informing you that your email address is not eligible.
GUSA purchased this subscription in September of last year as a short-term fix to the university's lack of world news access problem, after the print Collegiate Readership Program was cut. GUSA members mentioned that with this purchase they were trying to broaden Hoyas' online news sources, providing a strong alternative to websites like Buzzfeed and Huffington Post.
Georgetown students' access to this prime world news source is critically important to a large portion of the student body who actually care more about politics than what dress Kim Kardashian is wearing today. Having free access to the New York Times was a major Georgetown perk and extremely useful for both those who just want to remain informed and those who needed the articles for scholarly reasons.
The word on the street is that GUSA is still waiting to hear back from the Graduate Student Organization in regards to obtaining new funding to renew the subscription. Let's hope our more senior Hoyas understand the necessity of the New York Times and help to renew the subscription soon. Until then, there's always The Hoya…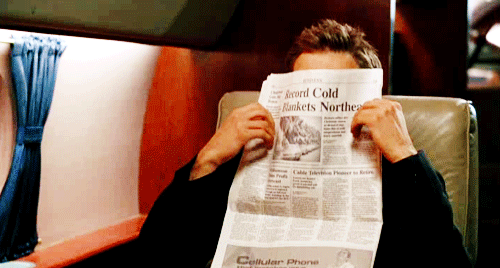 Photos/Gifs: nytimes.com, imgur.com, myubiquity.com
Catherine is 4E's former Senior Editor and a senior in the NHS from the great city of Believeland. While some may affectionately refer to the aforementioned city as the "Mistake by the Lake", she remains insistent that it's a pretty cool place. Her hobbies include laughing at her own jokes, avoiding Lau at all costs and drinking from Epi's unlimited supply of water.
Latest posts by Catherine McNally (see all)