Enter to win one of ten admit-2 passes to see "T2 Trainspotting!" 
These Run-of-Engagement Passes are good at any Landmark theater in the DC area, valid
Monday 
through
Thursday
, beginning
Monday, March 27
.
Please email guide@thehoya.com with "T2 ROE Pass Giveaway" as the subject line to enter. 
Don't know much about "T2 Trainspotting?" Read on!
First, there was an opportunity. Then, there was a betrayal.
Twenty years have gone by since the original "Trainspotting" release.
Much has changed, but just as much remains the same.
Mark Renton (Ewan McGregor) returns to the only place he can ever call home.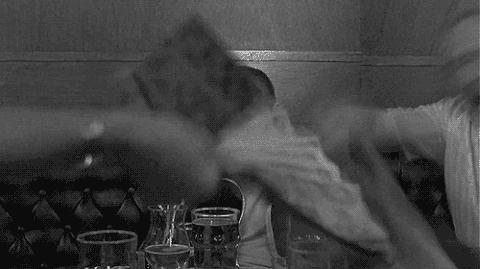 There, they are waiting for him: Spud (Ewen Bremner), Sick Boy (Jonny Lee Miller), and Begbie (Robert Carlyle).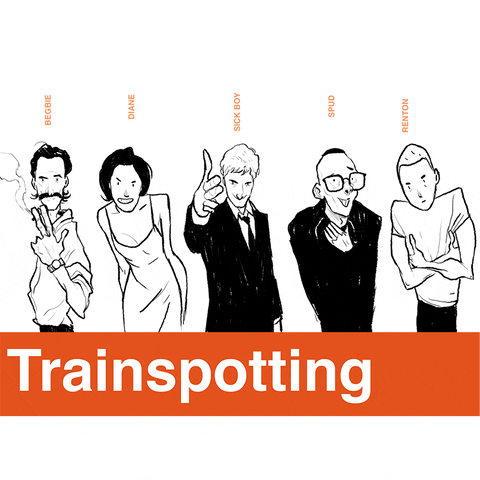 Other old friends are waiting too: sorrow, loss, joy, vengeance, hatred, friendship, love, longing, fear, regret, diamorphine, self-destruction and mortal danger. They are all lined up to welcome him, ready for him to join the dance.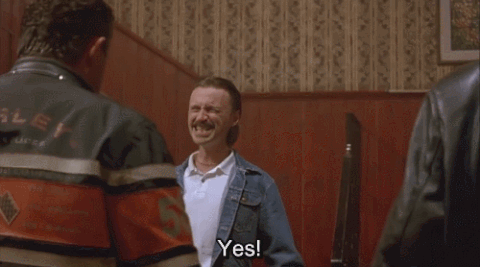 Face your past. Choose your future. T2 Trainspotting.
Rated: R | Opening in Washington, DC theaters on 

Friday, March 24

.
Photos/gifs: giphy.com
The Hoya otherwise known as "Pooch" hails from Oyster Bay, New York and is the Editor of The Fourth Edition. When she isn't copying Beyoncé choreography in her room, you can find her nose-deep in a jar of salsa, browsing iwastesomuchtime.com, or ogling the latest Harry Potter fan theories on Reddit.

Disclaimer: This is NOT the "Alessandra Puccio" who wrote in the 2017 GAAP Group. That "Alessandra Puccio" does not exist.
Latest posts by Alessandra Puccio (see all)