For the past several months, meme culture has permeated the very fabric of American society. Everywhere you look, there are dank (or not so dank) memes. Despite the seemingly ubiquitous nature of memery, there has been a noticeable void on Georgetown's campus… until now. In the past few weeks, the Facebook page known as "Georgetown Memes for Nonconforming Jesuit Teens" has taken the Hilltop by storm, with memes made by and made for Georgetown's very own Hoyas.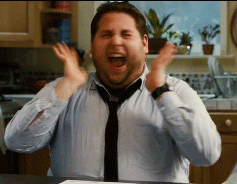 This page really tackles some hot issues at Georgetown with prime memery. Here, we've compiled some of the most ~fire~ of these memes for your viewing pleasure:
Ita Uduebo takes on the ridiculous pressure and exclusivity of club culture at Georgetown with this incredible meme:
Emily Saadi similarly offers some quality satirical commentary on diversity at Georgetown:
John Matthews contributed a quality meme on being blatantly unprepared for class, as I am sure many Hoyas can relate to:
There have been a number of impressive Leo's memes as well. Allison Kozeracki, for instance, contributed this beautiful one:
Lastly, Sayako Quinlan contributed one of my personal favorite memes on the culture of relationships at Georgetown. Truly an A+ meme:
While these are just a few of 4E's favorites, join the "Georgetown Memes For Non-Comforming Jesuit Teens" Facebook group for an even wider selection of prime meme material. I look forward to getting that notification that "_____ has requested to join."
Photos/Gifs: giphy.com, bbc.co.uk
Joe O'Reilly is freshman in the college from the grossly underrated state of New Jersey. He can usually be found working (napping) in Lau, swimming (drowning) with the Club Swim Team, or enjoying (demolishing) a chicken quesadilla in Epi at 2 am on a Friday night. If you happen to stumble across some free food or a cute dog be sure to hit him up.
Latest posts by Joseph O'Reilly (see all)